Meet our Elders
---
Harvey Saltys - Chair
Harv was born in Saskatchewan as part of a farming community. My family moved to Calgary, where I completed my education. After completing a B.A. degree in English, I went on to finish a B. Ed. degree and begin a teaching career. My spiritual journal has many turns, and I would be willing to share those stories with you. I think personal stories and personal experiences are a key part of Christian faith, healing, and evangelism. As we share our journeys with one another, opportunities for witness and service often emerge. I came to the Christian faith and was baptized as an adult. As an itinerant teacher, I have taught at First Nations schools, a private boy's school, and substituted for several other school boards. Finally, I prayed to be planted, and for the last 30 years, I have been a public school teacher in the Morrin area.
I have been blessed with a wonderful family. My dear wife Mona has been by my side for 22 years. She works as a Correctional Educator at the Drumheller Institution. Together we have the privilege of being parents to three fine young people, Chelsea who is a civil engineer currently working in North Vancouver, Geoffrey, who is finishing a Bachelor's in Nursing in Edmonton and Aria, who is studying at The King's University in Edmonton.
My hobbies include playing golf in the summer and table tennis in the winter. I also enjoy a good book and have an abiding soft spot for Shakespeare.
---
Ron Halliday
Ron was born and raised in Drumheller, completed a Bachelor's Degree in Vancouver and has held various jobs, including being a Pastor in Saskatchewan for 5 years and has been at the Drumheller Institution in Security for over 20 years as a Corrections Officer.
Ron and his wife Gloria are both involved in the Church in leadership positions and volunteer together in teaching FELLOWSHIP KIDS (Sunday School), hosting a mid-­week Bible Study, Vacation Bible School and other service opportunities. We enjoyed the CAP Money Course offered through the Church and value its principles for our budgeting. We are also participating in Freedom Sessions.
Our Daughters Elizabeth and Abigail enjoy school, music, dance, reading, our small dog, spending time with family and taking advantage of the local facilities like the swimming pool, library, and walking trails.
We try to keep outside activities to a minimum as spending time together as a family is a priority. Serving others is important, and we also like to use creativity and make the most of small opportunities.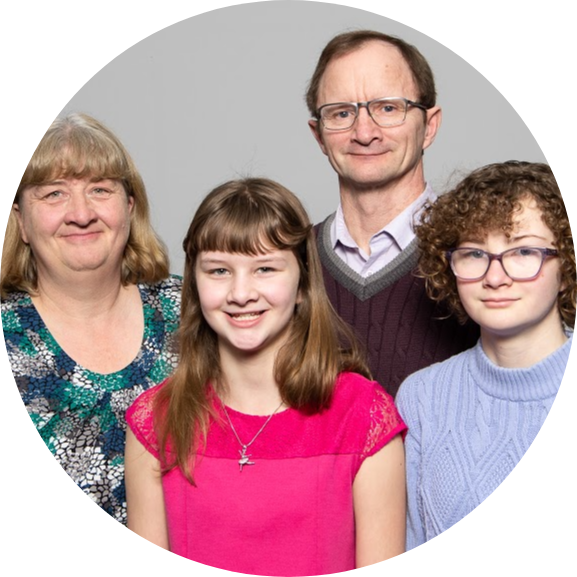 ---
Norman Nielsen - Treasurer
Norman was born and raised in British Columbia, son of a construction worker and farmer. His spiritual journey began from childhood, having the privilege of Christian parents who loved the Lord and trained their children to do the same. At the age of twelve, he accepted the Lord as Saviour and followed the Lord in baptism two years later.
Norman and Donna were appointed, individually in 1975 and 1976, respectively, to missionary service with FEBInternational in Colombia, South America. They married in 1976 in Toronto. Norman had received the call to Christian service during his studies at Millar College of the Bible. Their initial assignment in Colombia was to a leadership training role. During their 18 years in Colombia, Norman served as field leader for the last 10 years, transitioning administrative leadership from the ex-pat missionary personnel to Colombian national leadership.
The Lord opened the door for Norman to join the Fellowship International home office staff in Guelph, Ontario, in September 1994, so the family returned to Canada. Norman served as Associate Director for Fellowship International until August 2016, when he transitioned to a half-time role in the new Fellowship Aid and International Relief (FAIR) department as Associate Director. Norman officially retired in August 2020 but continues in a volunteer capacity as the fair project manager supervisor-Latin America, overseeing programs in Hati, Colombia, Honduras.
In November 2016, Norman and Donna moved to Drumheller and started attending FBC Drumheller. Norman began to serve as an Elder at FBC in June of 2018.
Norman and Donna have 3 children: Pilar, who is living in British Columbia; Chantel is married with four grandchildren and lives in Drumheller, Alberta; and Chris is a police constable, married, and makes Guelph, Ontario home.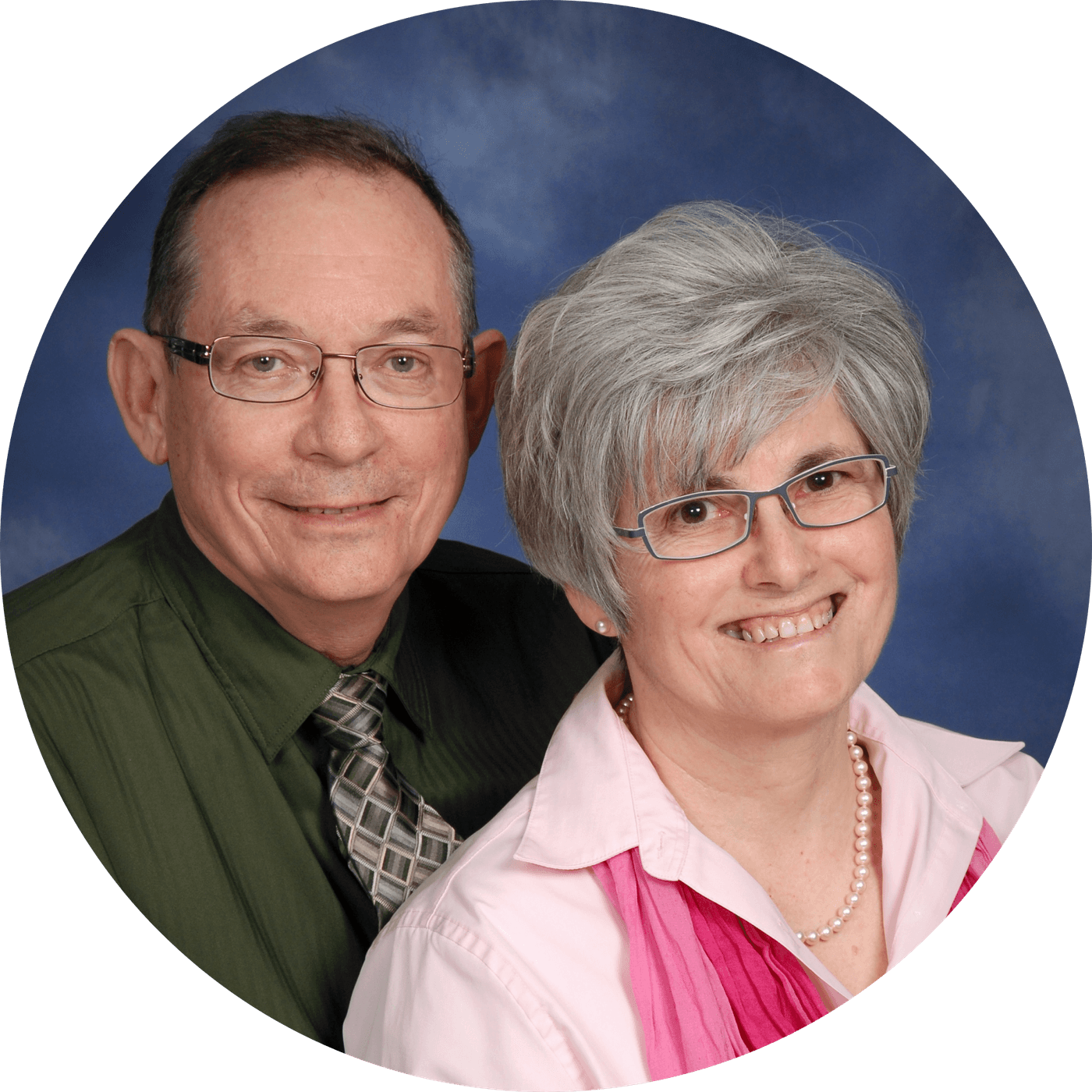 ---
Cody Patton
Cody was born in Red Deer, Alberta. I grew up in a Christian household along with my parents and sister. At the age of 12, I was baptized at Pine Lake Christian Camp, where I publicly committed my life to Christ. My youth years were primarily filled with participating in the Air Cadet program. It was there I found my passion for aviation and flying. I was fortunate to have received two scholarships to obtain my gliders and pilots licenses.
As soon as I graduated high school, I attended Lethbridge College and received a Diploma in Policing. Upon graduating, I was blessed to get on with the province in law enforcement. In 2012, I received my first posting to Drumheller. A few short years later, I met my bride, Natasha. We got married in the fall of 2016. Since then, we have bought our first home, had our first son, Grayson, and are eagerly anticipating our second son later this fall in 2021.
As a family, we enjoy spending time together. Many of our days are spent outside exploring God's creation. Collectively, we also love caring for and serving others as God leads us to give.
I am humbled to have been chosen as an elder and look forward to serving the church in the years to come.
Matthew 4:19
And He said unto them, "Follow Me, and I will make you fishers of men."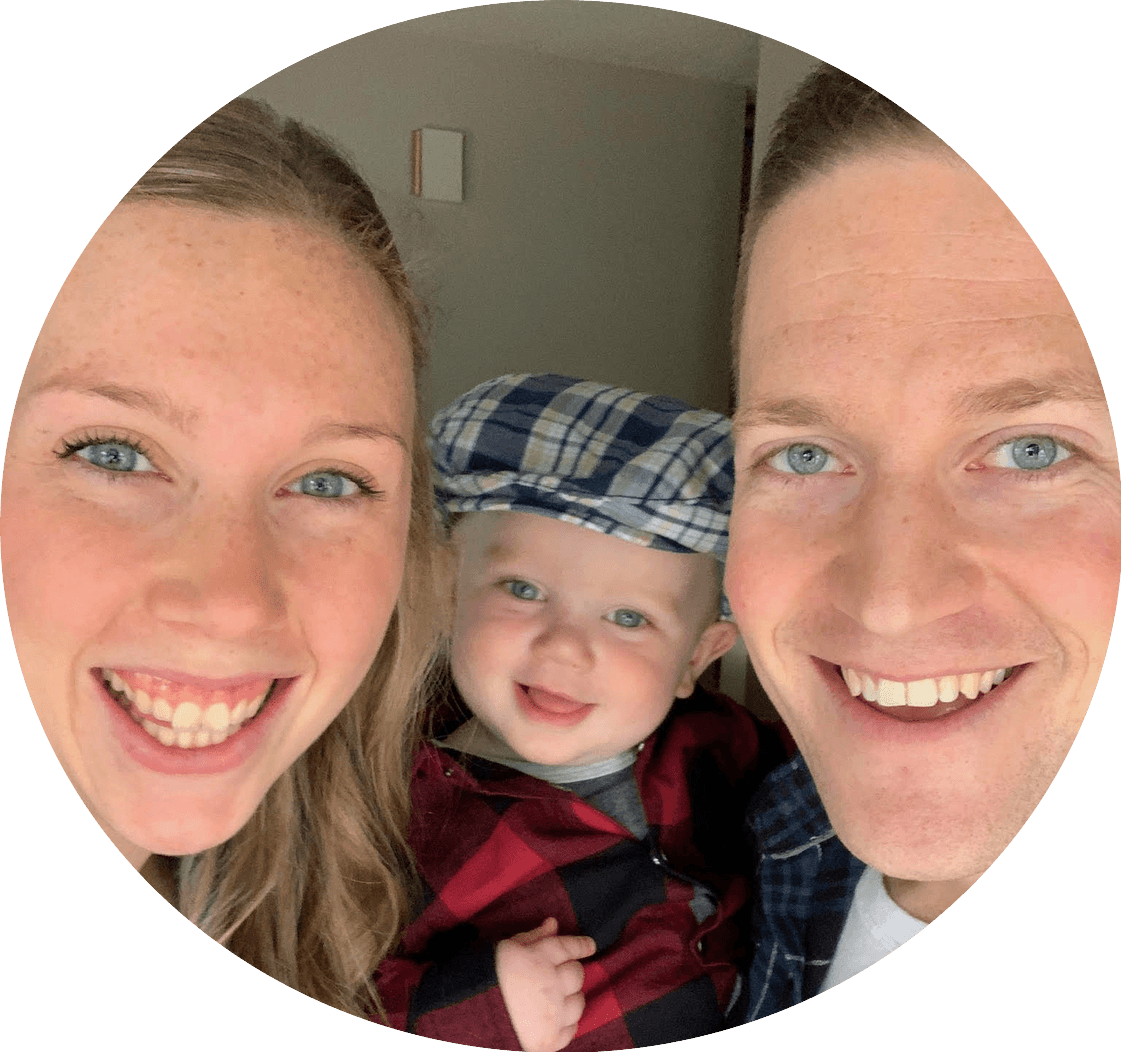 ---
Paul Meyers - Secretary
Picture & Bio coming soon
---
Dr. Dereck Maseka - Prayer
Picture & Bio coming soon
---
Dr. Lawrence Olfert - Membership
Picture & Bio coming soon