A Mother's Best Supports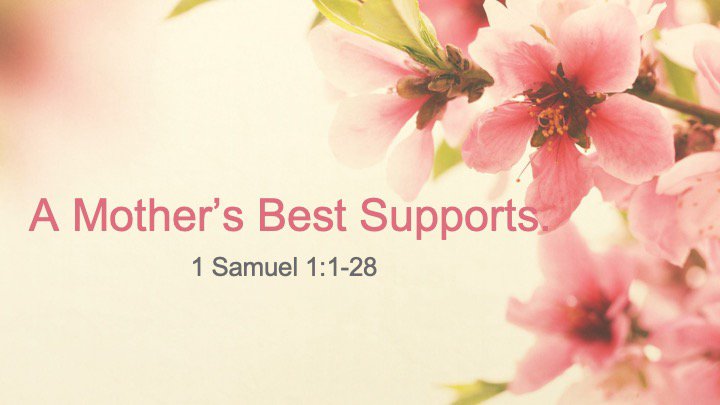 ---
The perspectives of children on motherhood:
Q. What does your mom do in her spare time?
A. Mothers' don't do spare time.
---
Mother's find support in…
1. …a good husband (1-8).
:1 "There was a certain man…."
:3 "Year after year this man went up from his town to worship."
:6 "…her rival kept provoking her in order to irritate her."
:7 "…her rival provoked her till she wept and would not eat."
Elkanah loved God: Elkanah loved his wife:
:8 "Her husband Elkanah would say to her, "Hannah, why are
you weeping? Why don't you eat? Why are you downhearted?
Don't I mean more to you than ten sons?
---
2. …a solid faith (9-20).
Hannah saw motherhood as God's gift.
Hannah was dedicated to God.
---
3. …God-given motherly – devotion (21-28).
Hannah was deeply dedicated to her child.