Threats from the Inside - Acts 4:32 – 5:16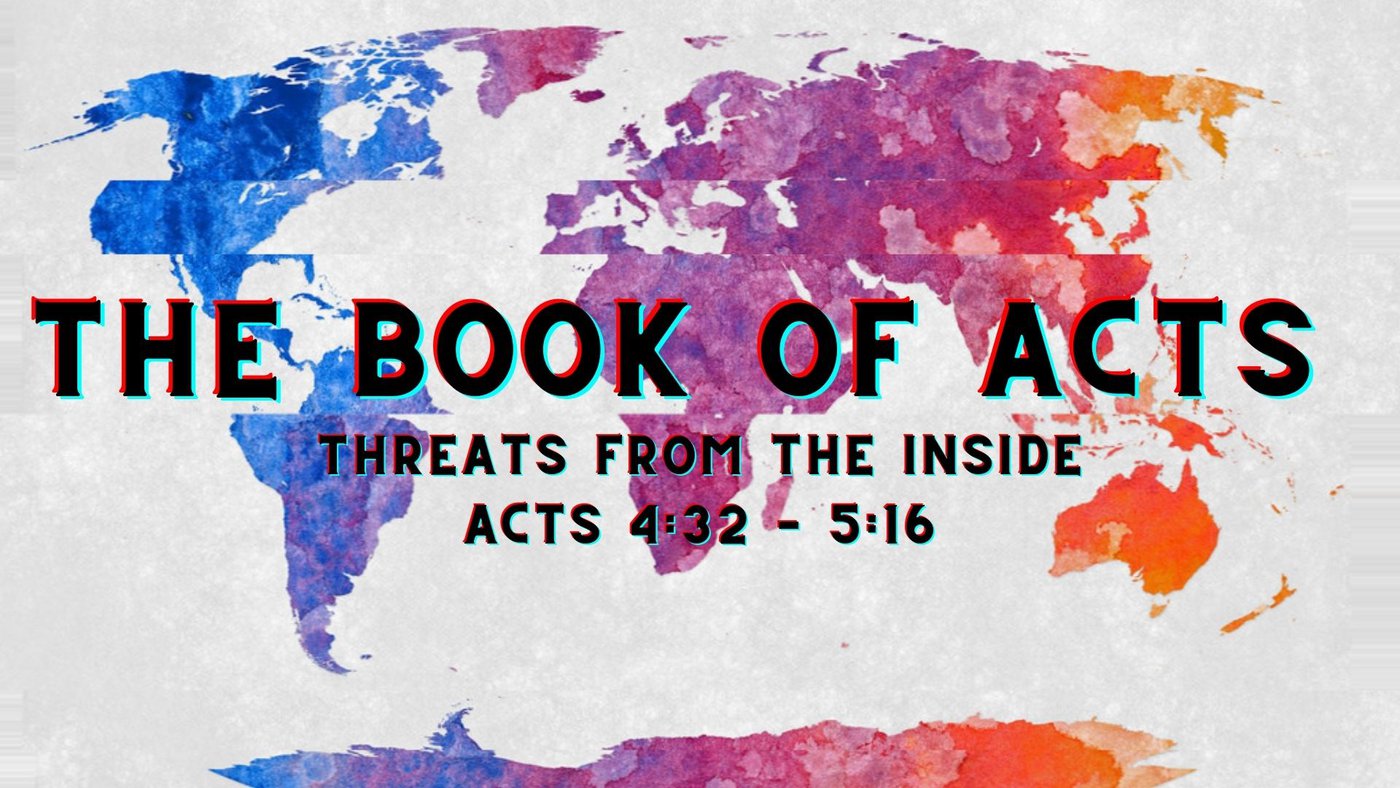 ---
---
"Friends have one soul between them" (Aristotle).
"Friends consider nothing their own" (Timaeus).
"Friends have everything in common" (Pythagoras, Aristotle, Philo, Plutarch, Lucian, etc.)
---
John 17:20-21 My prayer is not for them alone. I pray also for those who will believe in me through their message that all of them may be one, Father, just as you are in me and I am in you. May they also be in us so that the world may believe that you have sent me
---
1. God's mission thrives when we are one.
---
---
James 5:9 Don't grumble against one another, brothers and sisters, or you will be judged. The Judge is standing at the door
---
2. God's mission is threatened by callous sin.
---
---
3. God's mission is protected by the fear of God.
---